[DP27] Amazoness Warrior Chief
If you wanted beefier access to backrow than Princess, you're in luck.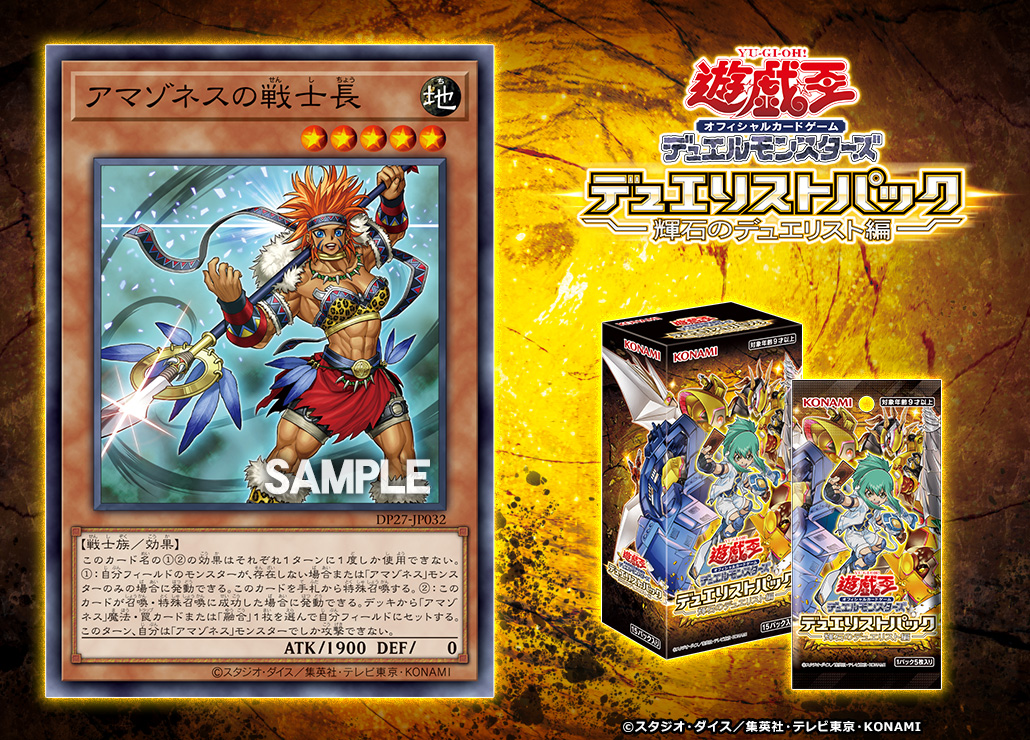 DP27-JP032 Amazoness no Senshichou / Amazoness Warrior Chief
Warrior/Effect, EARTH, Level 5, ATK 1900, DEF 0
You can only use the 1st and 2nd effect of this card's name each once per turn.
(1) If you control no monsters, or all monsters you control are "Amazoness" monsters: You can Special Summon this card from your hand.
(2) If this card is Normal or Special Summoned: You can Set 1 "Amazoness" Spell/Trap or 1 "Polymerization" directly from your Deck, also you can only attack with "Amazoness" monsters for the rest of this turn.