The OCG surprises us once again with an exclusive from one of the oldest videogames, this time Duel Monsters 4: Battle of Great Duelist.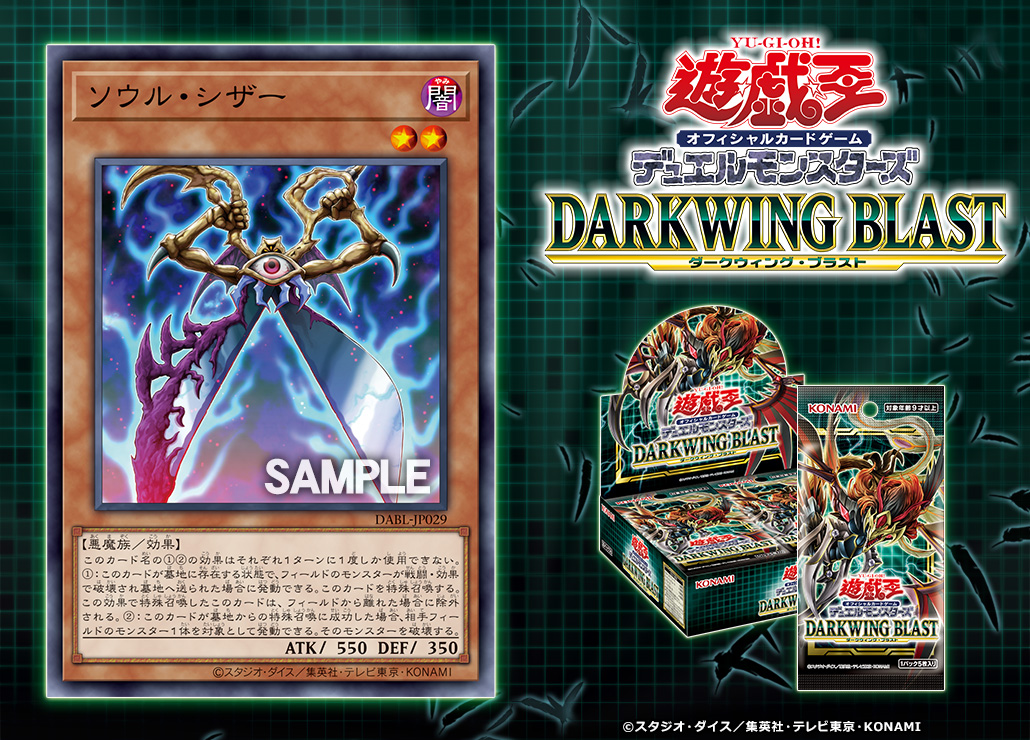 DABL-JP029 Soul Scissors
Fiend/Effect, DARK, Lv 2, ATK 550, DEF 350
You can only use the 1st and 2nd effect of this card's name each once per turn.
(1) If a monster(s) on the field is destroyed by battle or card effect and sent to the GY while this card is in your GY: You can Special Summon this card, but banish it when it leaves the field.
(2) If this card is Special Summoned from the GY: You can target 1 monster your opponent controls; destroy it.