[OCG] Master of Pendulum Event
You know the deal, Japanese players get to fight Konami/Store staff.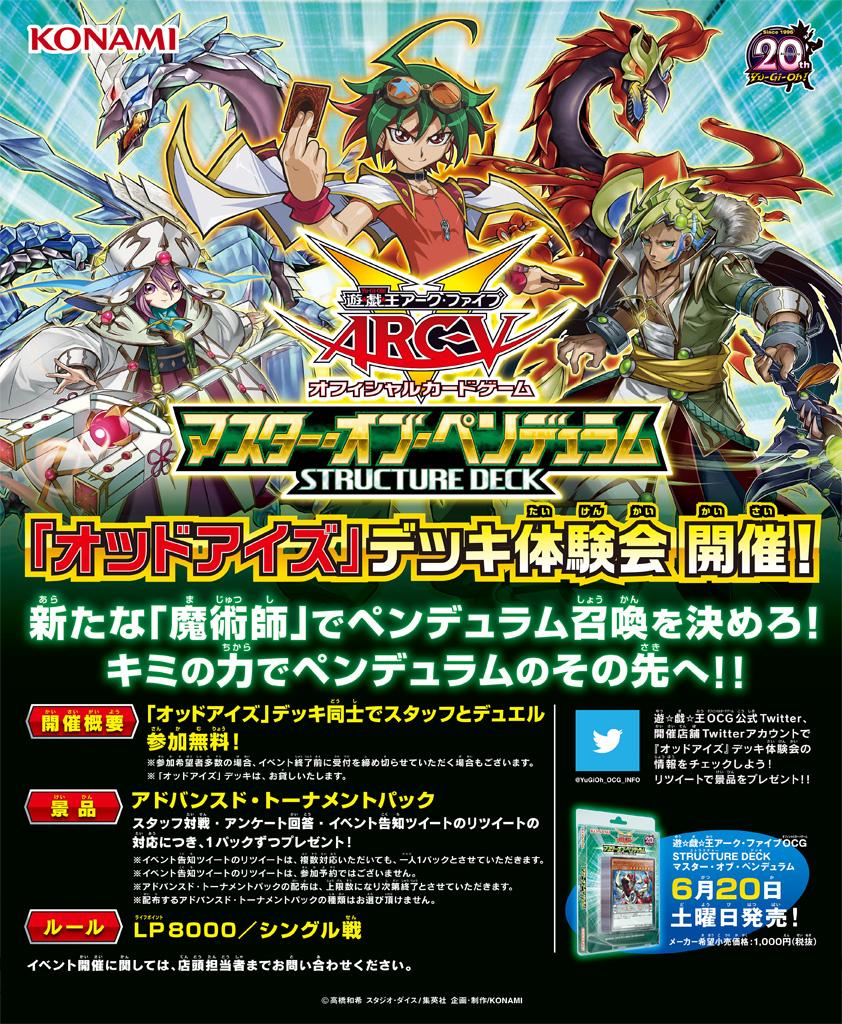 Specifically against Master of Pendulum (SD29) themed Decks in a single elimination Duel. And Retweets and the not get you extra Advanced Tournament Packs. The Decks are being referred to as "Odd-Eyes" Decks rather than Magician Decks.